Jeremy Neale: The man, the myth, the skivvy
Jeremy Neale is a charismatic, musical, every man whose fan base is growing by the minute, and why shouldn't it? With his personable nature, easy manners and his friendly and positive attitude, he is worthy of all the Facebook likes he gets.
The Brisbane based singer songwriter has emerged from a frantically busy and equally successful 2013, with a renewed vision for being kinder to himself and putting his health first. What has brought about this epiphany of health and wellbeing? After butchering himself (his own admission) by embarking on 9 tours in 12 months, releasing his debut EP "In Stranger Times," recording new material, maintaining a day job to fund his music enterprise, and generally, managing to get very little sleep, it was clearly time for a ch ch ch change.
2014 has been a slower paced year for Jeremy Neale with the rising star focusing on eating well, resting well, and exercising, in the form of basketball and yoga. And of course there has to be time for recreational pursuits in any well balanced lifestyle right? Enter his regular viewing of Batman: The Brave and the Bold. According to Jeremy, "as soon as you start prioritising yourself and your health and you're happy, you start producing better work anyway." Want to know how he surmises this inverse formula into a compact take home message for all his friends? "Don't try as hard at music and then sometimes it works out better anyway." Bam.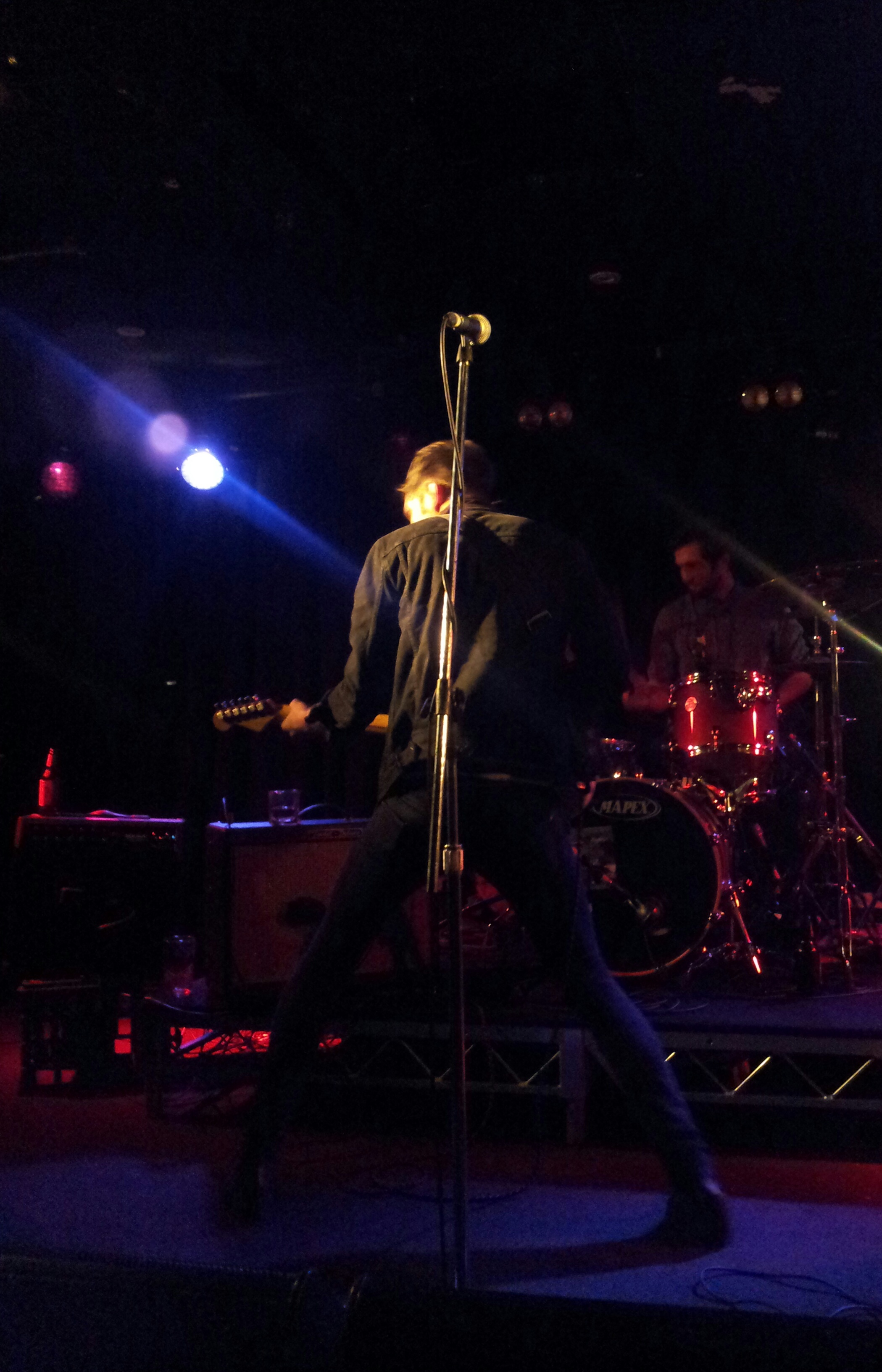 Jeremy Neale works on a clever cyclical basis whereby he shifts his focus from his solo work to his involvement in the collegiate styling of Brisbane based band Velociraptor. 2014 is the year of the Velociraptor with the band releasing singles 'Ramona' and 'Sneakers' from their upcoming self titled album which they will be showcasing around the country this August and September. If that dose of Jeremy isn't enough for you, he should be releasing more solo material later this year with shows to surely follow.
So what is to be expected from a Jeremy Neale show anyway? Let me paint you a picture with words that I will write and that you will then read allowing for imagery to form in your mind.
Saturday 1 March 2014. The Northcote Social Club. Hipster Central. It's the final show of The Boys Gone Wild Tour also named the "Fireman Calendar Tour" by Jeremy Neale, of the touring party. Does young Neale say this in jest? Yes, more than likely. Who are these boys promising to unleash the wild alongside him? The John Steel Singers. Was Jeremy wearing his trademark skivvy at the show? Enough already with the questions, all will be revealed in good time.*
Jeremy Neale hit the stage shortly after 10pm and kept hitting it (metaphorically) until sometime around 11pm. He played about 12 excellent tracks, most of which feature on the "In Stranger Times" EP.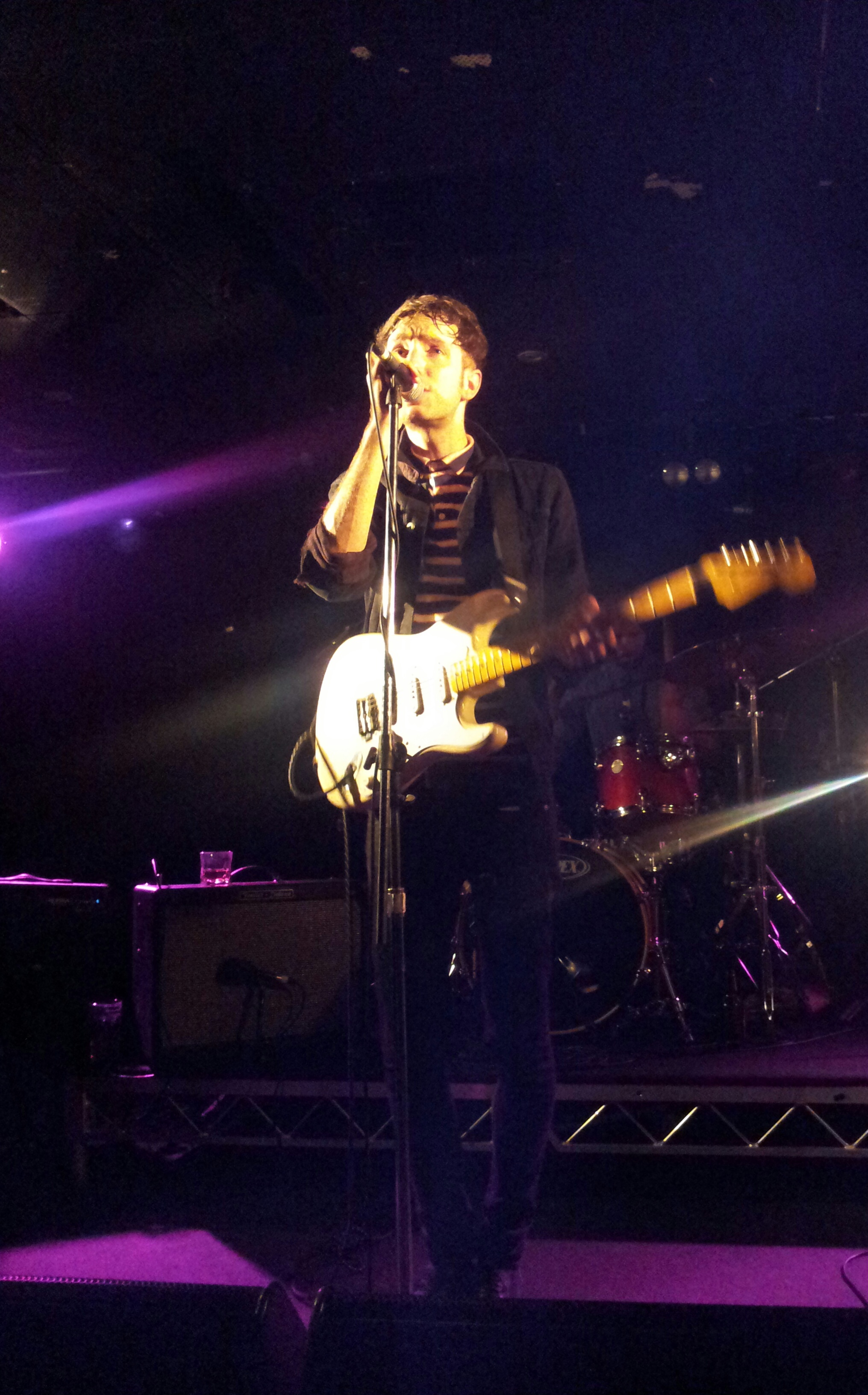 Brooding jazzy gem Swing Left was a crowd favourite as were tracks 'Darlin,' 'Lone Tiger' and 'Merry-Go-Round', each with their unique 60s flavoured power pop branding.
Performing seems to come easy to Jeremy Neale; he has a wonderful stage presence and watching him is as mesmerising as listening to Jana Wendt on old episodes of Sixty Minutes; in other words, ultra mesmerising.
To top it off, young Jeremy also employed a common tool used by performers on the mighty stage to maintain the attention of the audience and sustain the sense of anticipation in the usual thick-with-beer-and-sweat-pub-air. Can you guess what it was? The classic 'leave your strongest and most popular material til the end of the show trick' of course!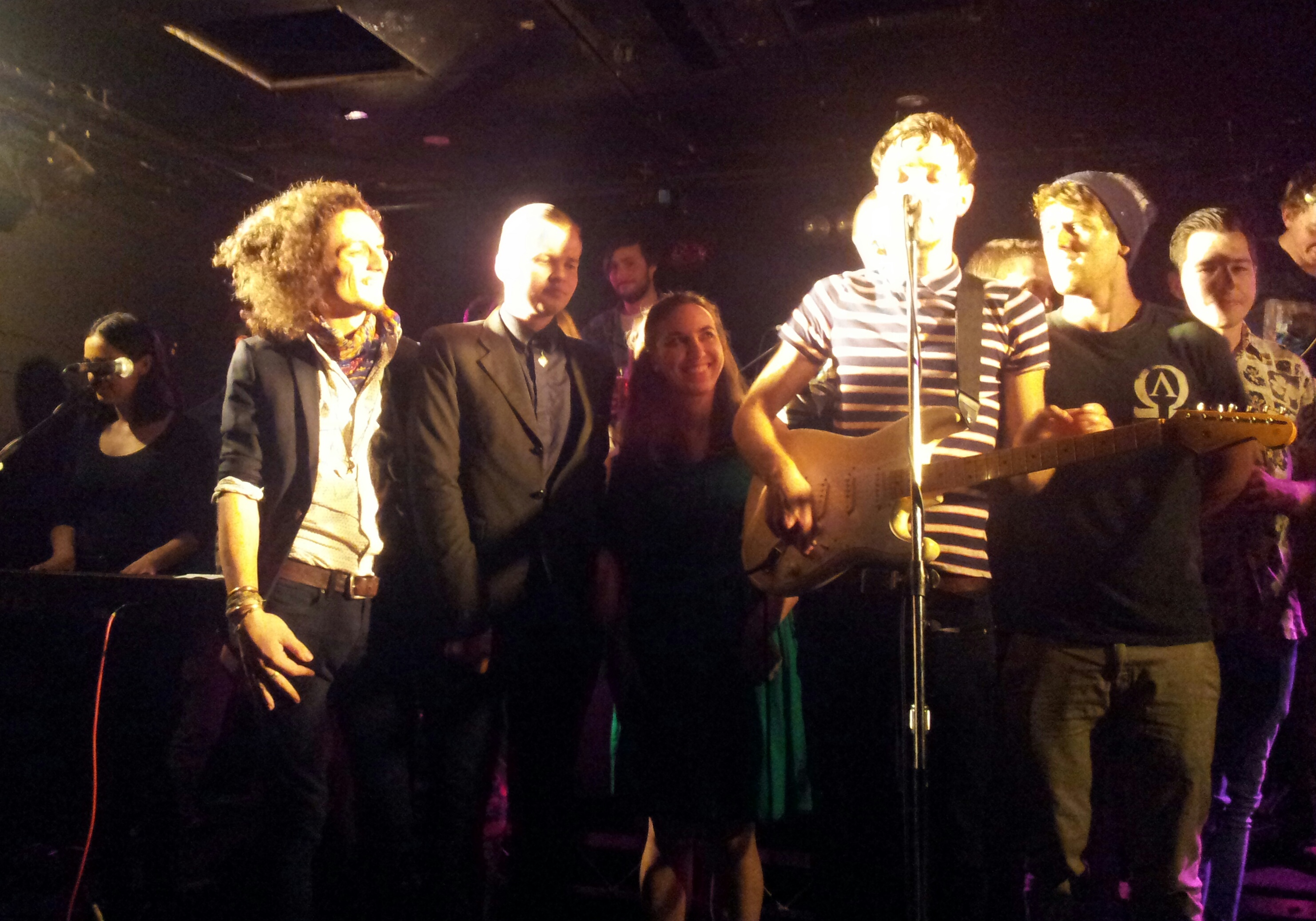 For Jeremy, this song is the ever jubilant and sunny, 60s-esque pop track, "In Stranger Times." And so, "In Stranger Times" was a very fitting close to the set – and some close that it was! Jeremy called for company on the stage and brought The John Steel Singers and a bunch of enthusiasts from the audience (myself included) for an almighty display of music and passion and a fiery loving of the excitement of life. Wow. Jeremy Neale pulling out all the stops.
And so concluded a wonderful night.
*Good time being plus (+) or minus (- ) 3 minutes which is how long it took me to read this post in full at an average reading speed of half a word per second.
In short, he was not wearing his trademark skivvy at this particular show and to be honest I'm not sure that he has a trademark on any type of skivvy so I should probably stop referencing it.
Upcoming Velociraptor tour dates:
21 August 2014 – Northcote Social Club - Melbourne
22 August 2014 – Newtown Social Club – Sydney
29 August 2014 – The Brightside – Brisbane
30 August 2014 – The Cooly Hotel – Coolangatta
6 September 2014 – The Causeway, Perth
7 September 2014 – Newport Hotel – Fremantle
20 September 2014 – Pirie Street Social Club – Adelaide