RONNY CHIENG – YOU DON'T KNOW WHAT YOU'RE TALKING ABOUT
Ronny Chieng is a funny guy. There. That's it. What else is there to say? He is a funny guy that you should go and see perform at the Melbourne International Comedy Festival. He has won a tonne of comedy awards and for good reason.
[As a brief aside, I think Word thinks I am sexist as it green underlined the word 'guy' and suggested I replace it with the word 'person.']
Would it be awkward if this review stopped here? More than likely. Well I suppose I could stretch it out by telling you why I think Ronny Chieng is a funny guy. Ronny, very competently employs one of the most widely used methods of inducing laughter on the comedy circuit; the old "whack your audience with a brutal truth stick and make them laugh at themselves" trick. That's right, he will talk about all the useless data we, collectively, upload to social media sites and then hit us with our own sooking over the lack of privacy we have over this said data. "Who wants your shitty data?" He asks. And we all know the answer.
[caption id="attachment_320" align="alignnone" width="3156"]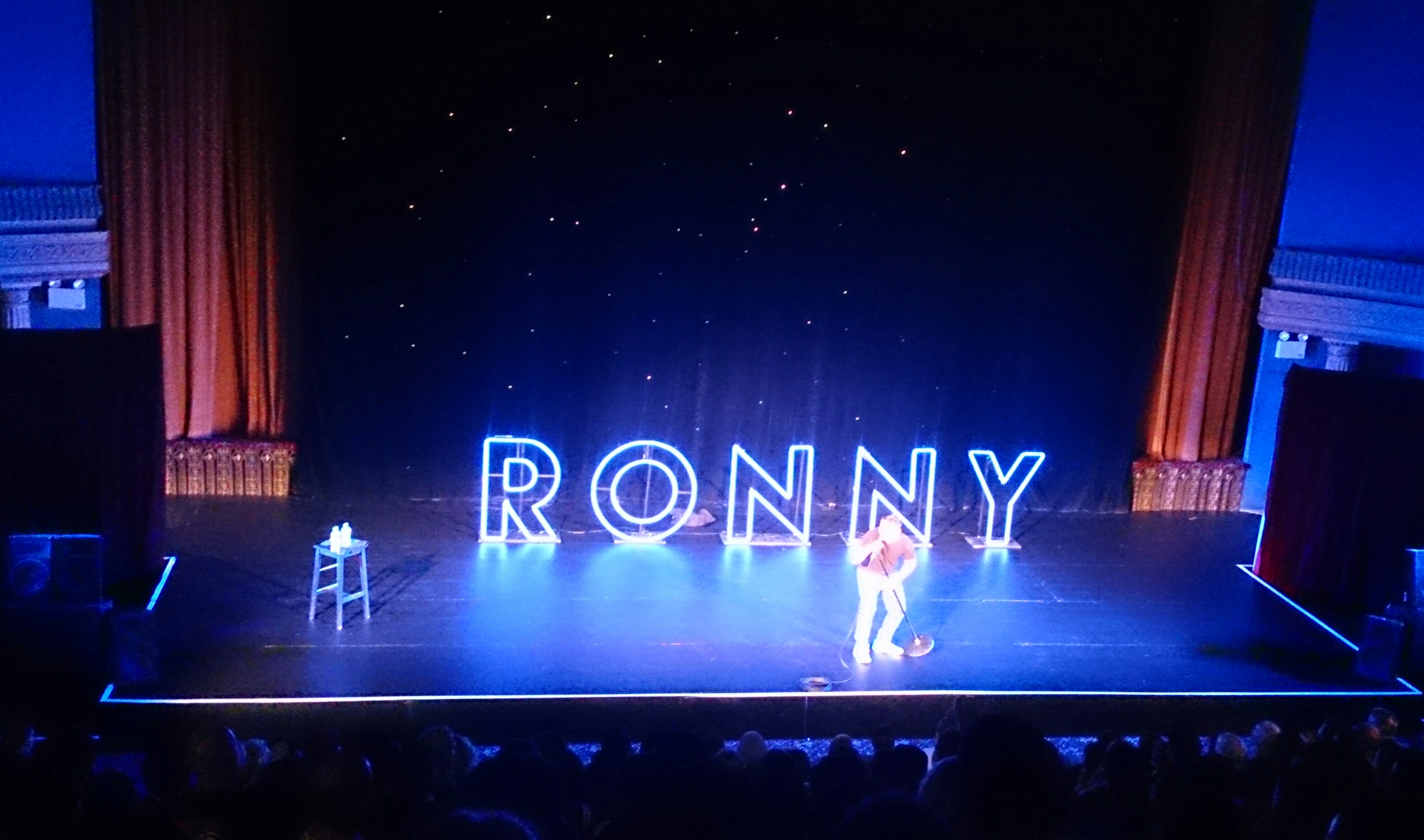 Hello Ronny![/caption]
With an aggressive, hard hitting comedy style, you can sometimes feel that you're being shouted at, but it's really just the rant of a 29 year old coming to grips with the fact that, as the title of the show gives away, most people don't know what they're talking about – especially those under the age of 25.
Chieng's comedy is relatable and topical and he leaves no one unscathed. He's happy to bag out Asian Mothers as well as iphone and android missionaries. In other words, his comedy is familiar and accessible which means that more people will like him than not.
So, why should you go and see Ronny Chieng at the 2015 Melbourne International Comedy Festival?
He is funny.
He will make you laugh.
He will make you laugh because he is funny.
He's performing at the gorgeous Forum Theatre.
He will pose in a photo with you after the show that you can then post on Facebook and Instagram.
There are so many memorable jokes that you will continue to enjoy as you walk to the nearby train station/car park on your way home.
His name (Chieng) accords with classic English grammar – "i before e except after c"
Giggling Gleeko
xx